ICA Risk Assessment Tool
Revolutionise the way you carry out enterprise-wide risk assessments
Are you finding risk assessments (such as financial crime analysis, compliance, and anti-bribery assessments) time-consuming, costly to perform, and predominantly spreadsheet-driven? 
We have partnered with a multi-award winning RegTech provider to bring you a software application for enterprise-wide risk assessment that helps regulated firms better assess, document, and manage their financial crime risk.
What does this tool do?
Customisable risk methodologies and models
Enables you to view risks/controls at entity and enterprise level
Provides access to executive level reporting and analytics
Contains a structured workflow process designed by experts
How will it help your business?
Expertly designed platform that is easily adoptable and simple to use
Digitally transform your risk management practices
Standardise risk-based methodologies across your business
Spend less time, money, and resources on designing risk frameworks
Demonstrate sound and robust risk management practices to regulators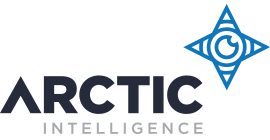 There are two cloud-based software solutions
Both solutions are powered by award-winning Arctic Intelligence technology. Over 220 clients in 12 countries rely on AML Risk Assessment software. Clients include Western Union APAC, Suncorp Bank, Bank of Queensland, Bank of Brunei, Bank of India, Ford Europe, IOOF, Deloitte Singapore, PWC UK and many others.
Revolutionise the way you carry out financial crime risk assessments; banish unwieldy spreadsheets and work smarter, not harder.
AML Accelerate
A cloud-based counter-terrorism financing and AML risk assessment platform designed by experts, tailored to over 30 financial and non-financial industry sectors.
Risk Assessment
Designed to help your business identify, assess, mitigate and manage AML, bribery, sanctions, modern slavery, fraud, correspondent banking, cyber and other risk domains.
Want to know more? Get in touch to discuss your requirements